The When She Leads Care and Coaching Team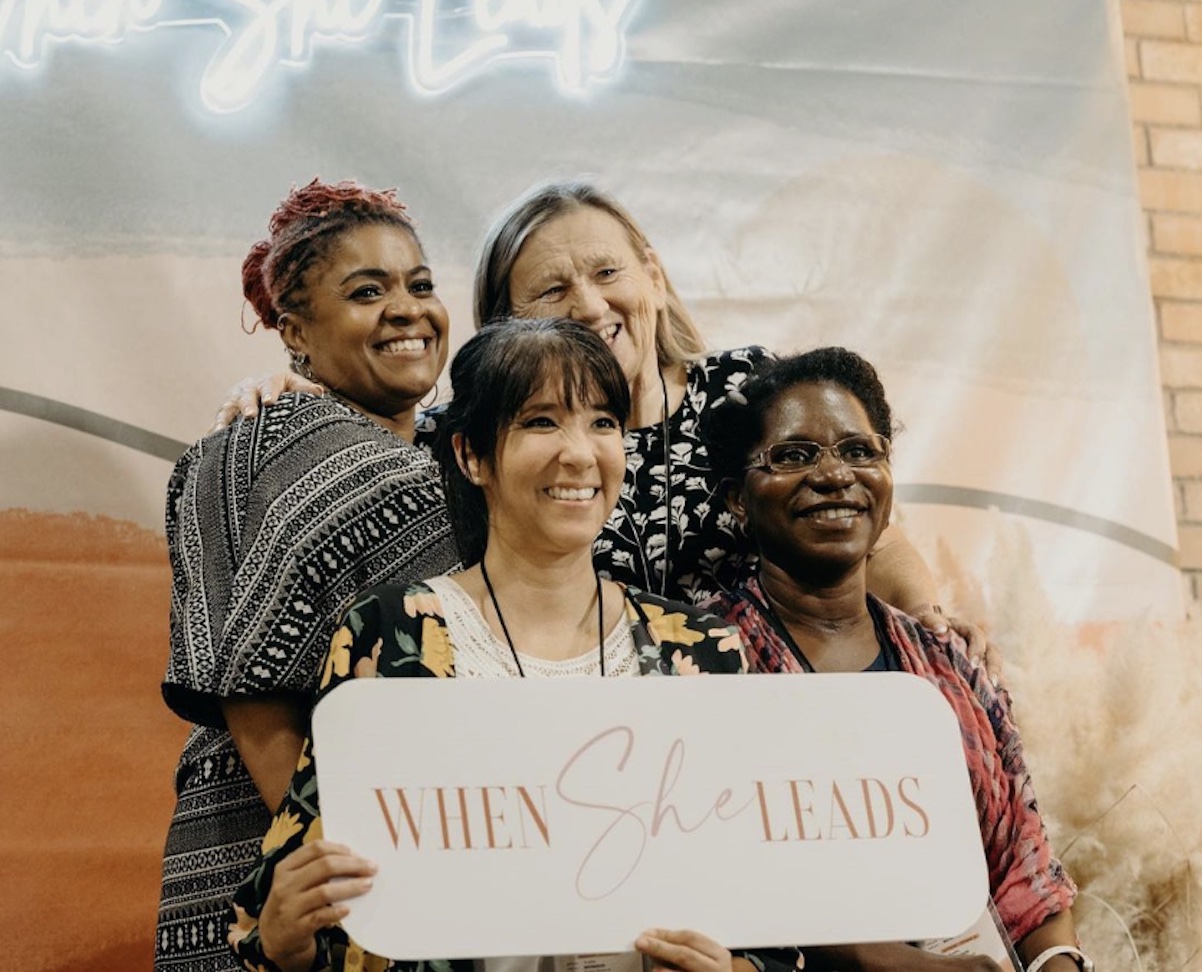 Our wonderful Care and Coaching team members are mature, godly women, with many years of experience in their respective fields. If you are in need of prayer, encouragement, or need wisdom or advice, these loving team members are available for appointments. Simply find the person the Lord is leading you to and click on the email icon in their bio to set up an appointment with them. We cannot wait to connect with you!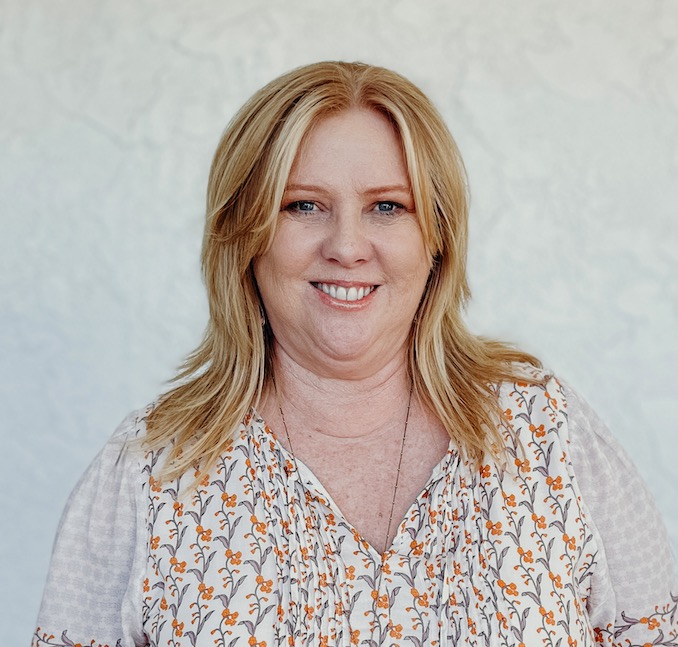 Brenda Leavenworth is an author and speaker based in Temecula, CA. Her passion is to help women grow in their knowledge and understanding of Scripture as they pursue Christian maturity. She enjoys traveling the globe to share God's Word and has written several in-depth Bible studies, including her 2016 release of Proverbs 31 study, Far Above Rubies. Brenda holds a master's degree in Biblical Studies with an emphasis in Christian Leadership from Calvary Chapel University and has joined their staff as an adjunct professor. As the host of When She Leads podcast, Brenda actively and passionately discusses the complexities and realities of leading ministry as a woman. Married to Ted Leavenworth, who serves as the Senior Pastor of Reliance Church, together they share three adult children and ten grandchildren. Brenda currently serves and loves her community as the Director of Women's Ministry at her home church.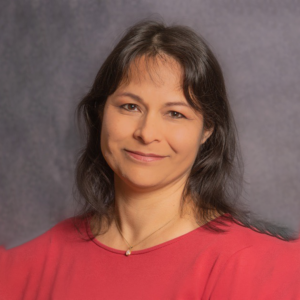 Rosemary lives in Longmont, Colorado, where she serves as the leader of the Women's Ministry at White Fields Community Church, where her husband, Nick, serves as Lead Pastor. They have four wonderful children; each having a unique testimony of God's grace in their lives. Growing up in Oceanside, California, Rosemary is a first-generation American, which made life an adventure and caused her to grow in appreciation for the USA. She came to know the Lord at the end of high school, and started attending Calvary Chapel in Vista, California, where she had the privilege of serving the Lord as a youth group leader. She then spent 14 years serving as a missionary in Hungary, church planting with Calvary Chapel. Rosemary enjoys hiking, running, cooking, traveling, gardening, teaching the Bible, and most of all: spending time with family.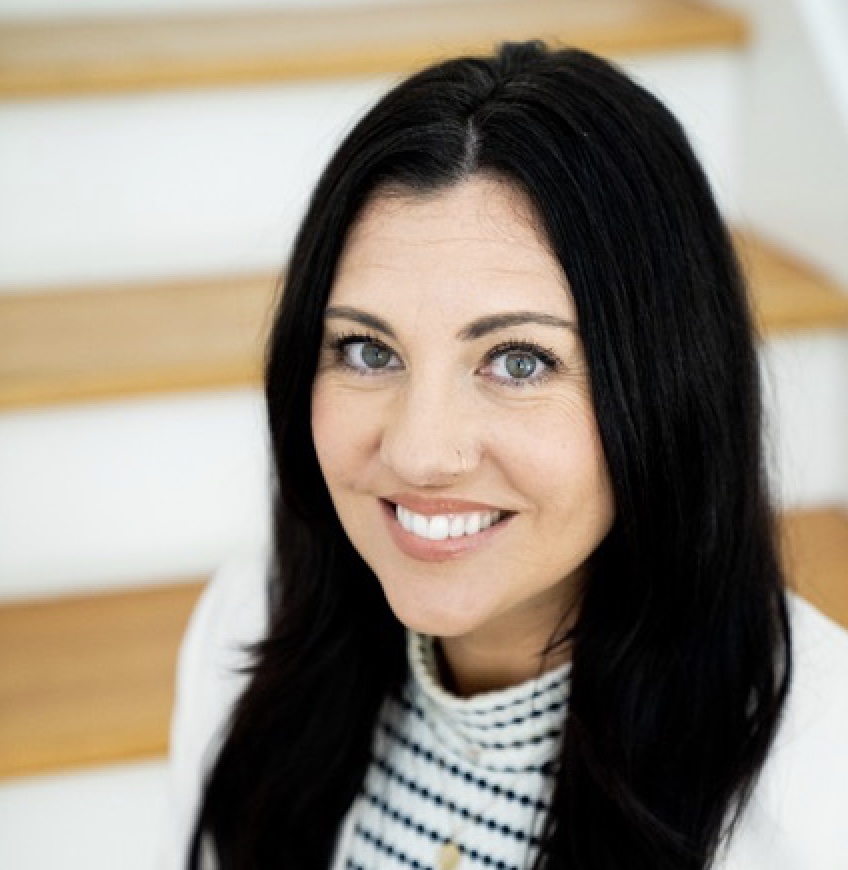 Lynne Kelly is a pastor's wife, missionary, and church planter currently leading Women's ministry at WestChurch, Florida. She has been in full-time ministry for over 20 years. Lynne and her family spent ten years in East Africa planting CC Kampala. It was during that time that God grew in her a love to see women grow in their relationship with Jesus. She has a passion to see women succeed wherever God has called them, balancing their family and ministry. Lynne has been married to Brian for almost 25 years; they have three grown children. She also works in real estate and loves hosting a party for any occasion.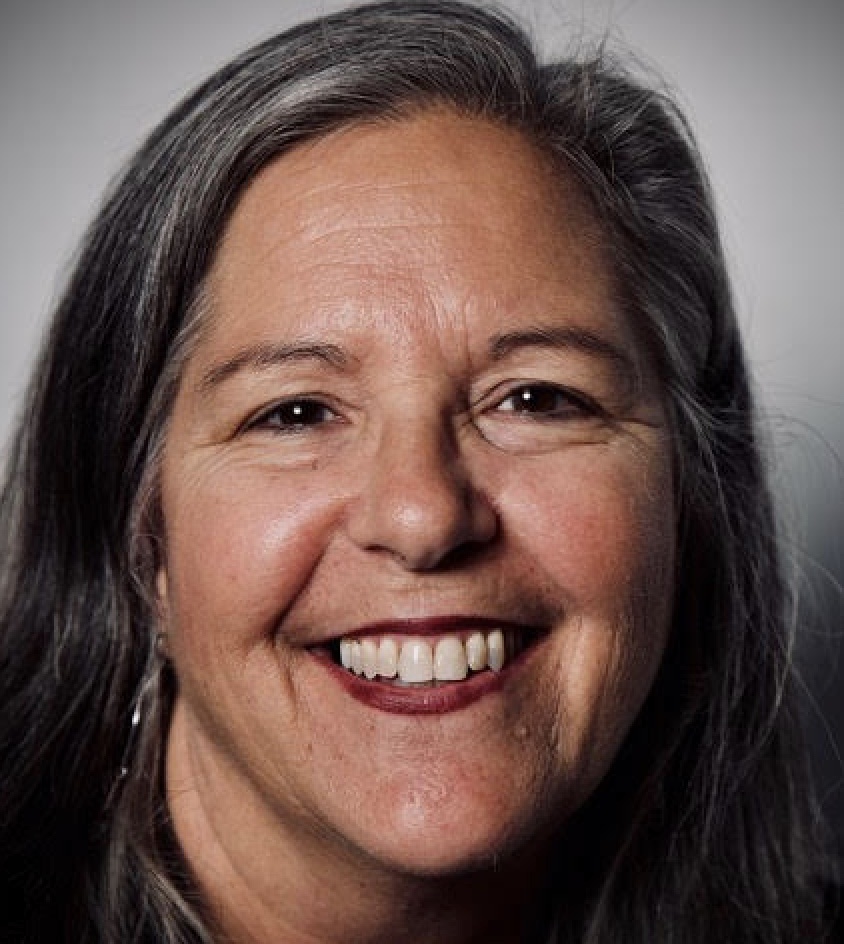 Shirley Ruiz is the Church Administrator of Reliance Church in Temecula, California with over 30 years of ministry experience. Her duties span from church finances, Human Resources, and church law with a passion for effective and accurate record keeping, church structure, and assisting pastors to carry out their vision. Shirley also serves on the Women's Ministry Board. Shirley and her husband Mike were married in 1989 and together they have four adult children and two grandchildren.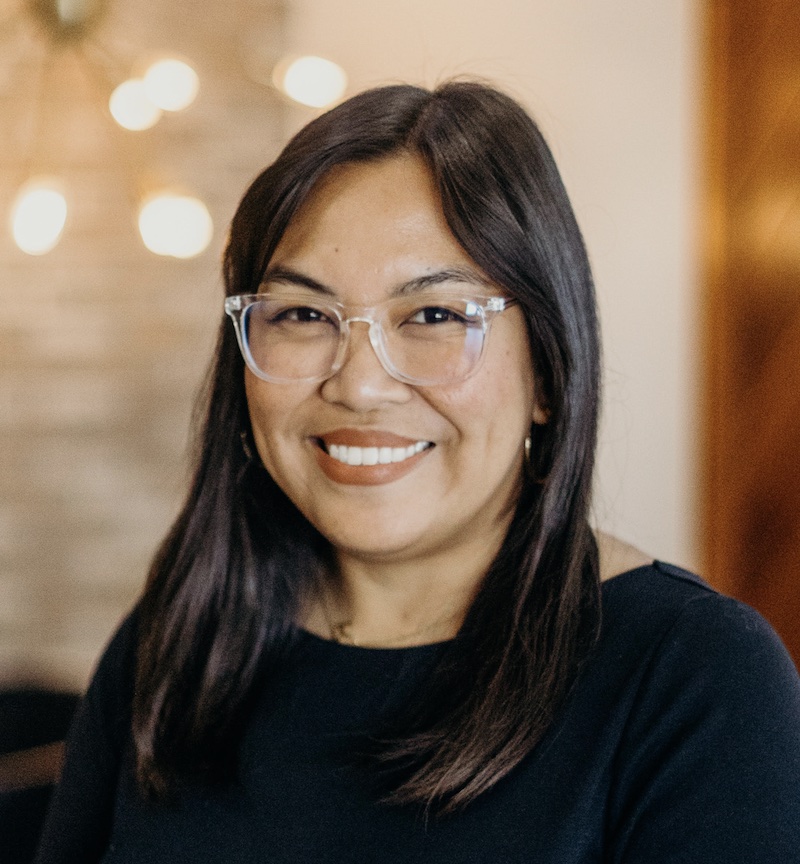 Krista Rull is an Administrative Assistant at Reliance Church for the Women's Ministry. Her love for God's people and ministry were cultivated through her time at Calvary Chapel Bible College and her service with the On The Edge Youth Program. Krista and her husband, Royce serve in the worship team, and occasionally in Reliance's Student Ministries. She has a heart to serve in administrative work and event planning.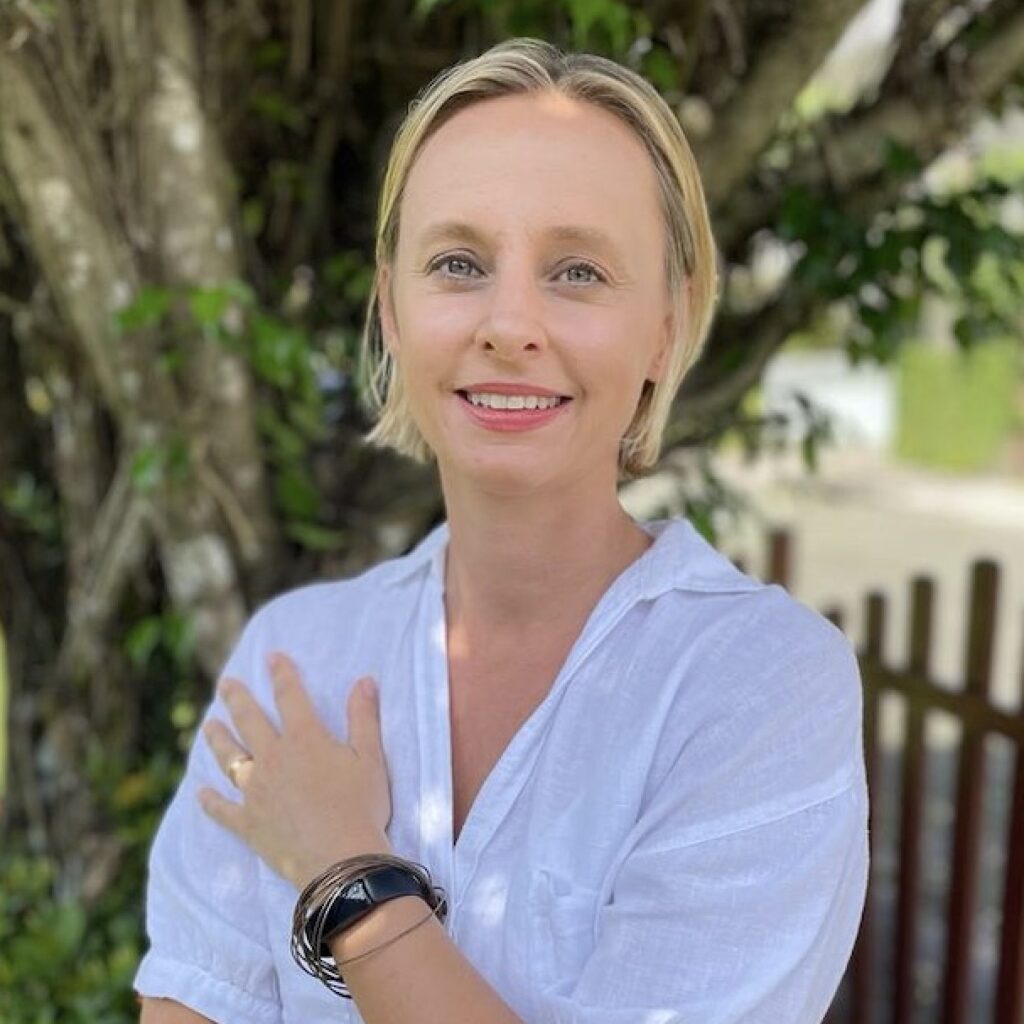 Krista and her family live and serve as missionaries in the Amazonian region of Brazil in Belem, Para. She and her husband Kyle have been married for 20 years. They have two sons Aidan and Liam. She and her husband planted Calvary Chapel Belem where Kyle is the pastor and Krista serves as the women's ministry leader and leads the Proverbs 24:11 ministry (a ministry dedicated to individuals involved in human trafficking and prostitution).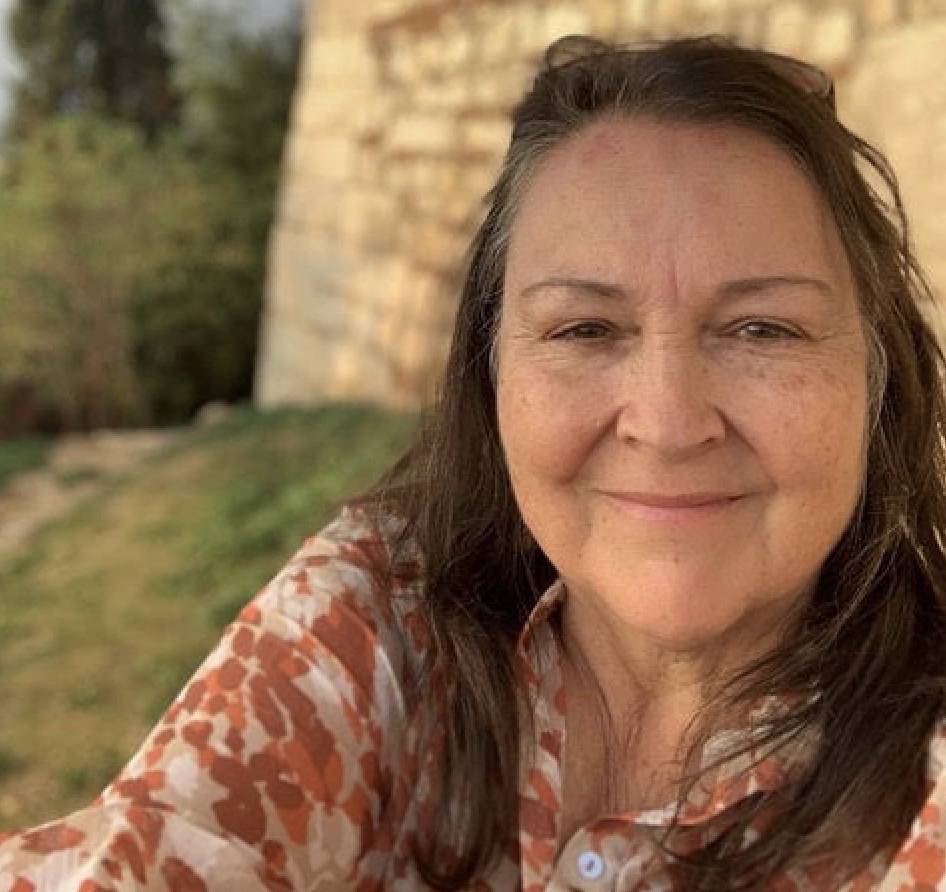 Cara Denney is a writer, Bible teacher, and conference speaker and has been endeavoring to nurture the spiritual lives of women within Calvary Chapel churches in the US and abroad for over 40 years (with the last 24 on the foreign mission field). Honesty in our struggles and yet the strength of God's grace, is where Cara strives to speak from; exhorting women through the Word, prophetic prayer, and walking together through the burdens of life. Hospitality is her passion, and her desire is to have an open heart and home. Cara loves cooking for people and hosting guests, riding her bike, browsing bookstores, and good music and good coffee with good friends, and most of all, adventuring with her faithful dog, Sadie.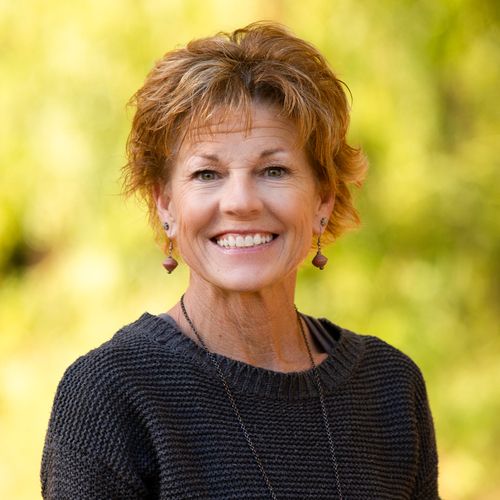 Kelly Bell has been married to Brian, Senior Pastor of Calvary Murrieta, for 39 years. They have two children and five grandchildren. Kelly is the Director of Women's Ministry and has a passion to see women grow in their faith and become doers of the Word. She is a teacher, a writer, and the author of a Bible Study series called "Reasons to Rejoice." Kelly oversees their Justice Ministry and has a passion to "Speak up for those who cannot speak for themselves, ensuring justice for those being crushed." (Proverbs 31:8-9). She volunteers with various other community organizations such as ICA, Rebirth Homes, and the Murrieta Food Pantry. Kelly loves to run, cycle, hike, read, eat, play with her grandkids, travel, go to the beach, and find ways to share Jesus with her world!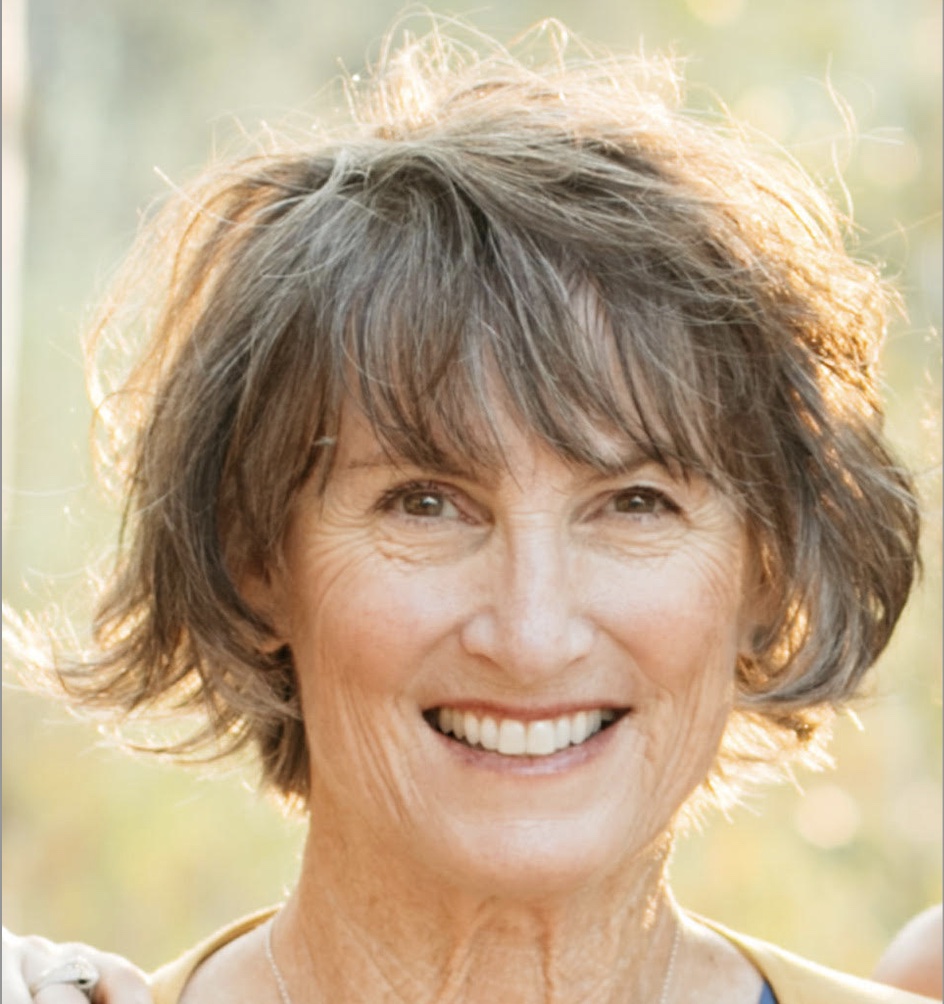 Paula was born and raised in California where she lived until 1980, when she married Jeff and they moved to Berlin, Germany, to work as missionaries, taking Bibles to Eastern European countries. During the 2 ½ years they lived there, the first two of four children were born. Moving back to California in 1983, they have continued working in missions with Mercy Projects from that time until now. Paula works with Jeff in their Murrieta office to serve at-risk children and their families in Ukraine, Kosovo, and Armenia through sponsorship, kids' camps, etc. They have attended Calvary Murrieta for over 25 years, and have been married for 42 years. Paula loves being with her family, including 10 grandchildren. She enjoys hiking, biking & camping, and prefers outdoors over indoors 🙂 She loves serving in ministry with her husband, at church through women's Bible studies, and with a ministry that hosts kids of families in our community experiencing a crisis.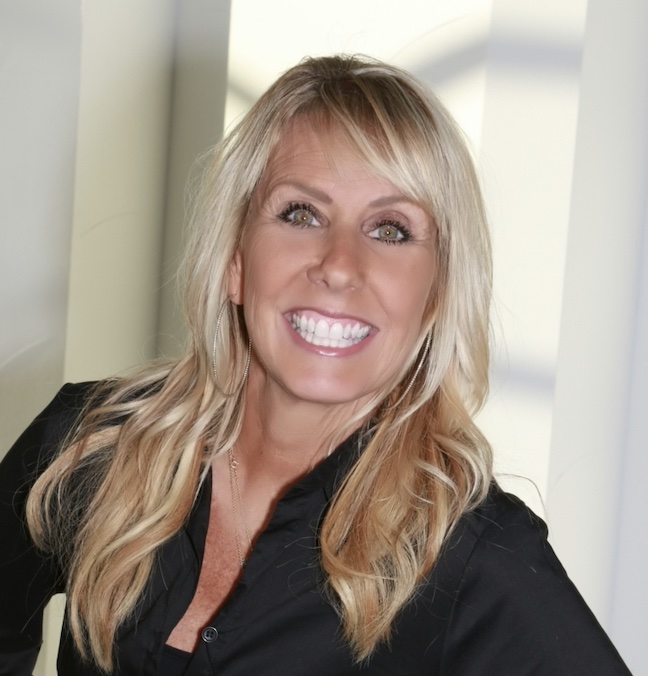 Michelle Wright is the Director of Operations for Calvary Global Network. She works closely with the CGN Executive Leadership to coordinate events, leadership training, church planting, and so much more! She has been working at Calvary Chapel since 2008. She has seen the Lord move through Outreaches, Missions Trips, Women's Retreats, Conferences, Joyful Life, Bible Studies, and many other different events. She has the honor of working for Brian and Cheryl Brodersen and is thankful for their leadership.
She has worked directly with lead pastors of Calvary Chapel's all over the world. She has been a part of planning many pastor retreats throughout the USA and in several countries.
Her heart is to work with women helping them achieve their ministry goals, and she also has a heart for single mothers.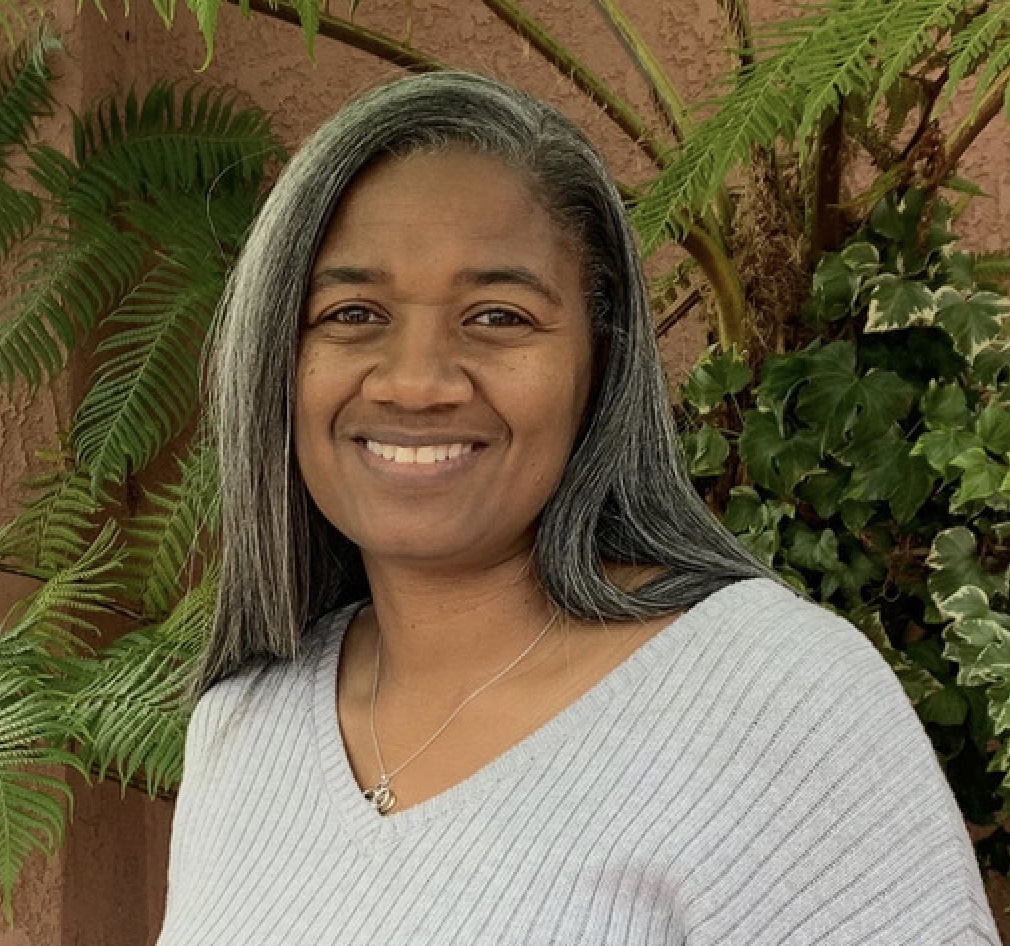 Meka Buffington serves with her husband, Bill Buffington, the senior pastor of Calvary Chapel Inglewood. They have been married for over 25 years, have four young-adult children, and one grandchild. Their older son was diagnosed with autism as a toddler. Providing biblical support and encouragement to families touched by special needs is a ministry that is close to her heart. Meka holds a bachelor's degree in Psychology and a Master's degree in Education Leadership. She is the Director of Women's Ministry and leads the Children's Ministry. Meka has a passion for teaching God's word, discipling women to grow in their relationship with Christ, writing Bible curriculum for children, and training servants/leaders to plant the seed of God's word in the heart of young ones.
Jasmine is an Army National Guard veteran, mom of two, and wife who loves to spend time with her family and friends. She loves to watch cooking shows and download recipes she will never make! Her real passion is teaching children about their Heavenly Father and watching them grow in their relationship with the Lord. As the Director of Calvary Kids, she oversees and coordinates 75 volunteers over four services throughout the week. She aims to lead fairly and consistently while modeling leadership for her teen and adult volunteers. From VBS to Christmas plays to summer events, she strives to keep all Calvary Kids engaged in fun activities that point them to Jesus and knowing Him better.
Theresa serves with her husband, Michael, in the Harrogate/Leeds area of England. They have two daughters, Sabrina and Sophia, and one son, Seth. Michael and Theresa have a heart for evangelism and have been blessed to be a part of pioneering, coordinating, and helping with different church plants, mission works, and adventures. One such work was being on a small team that started the refugee camp ministry in Hungary. Through this, people came to Christ, such as Argaw, from Ethiopia, who is now the director of Ebenezer Grace Children's Home with his wife Rachel. It's a home for over 100 kids and staff today, in which Theresa now sits on the board. Theresa has started a charity called Hope Un-boxed, which takes aid in many forms along with the gospel of hope into several counties that have open doors, like Africa, Eastern Europe, and most recently, Ukraine, to bring supplies to missionaries and people living there.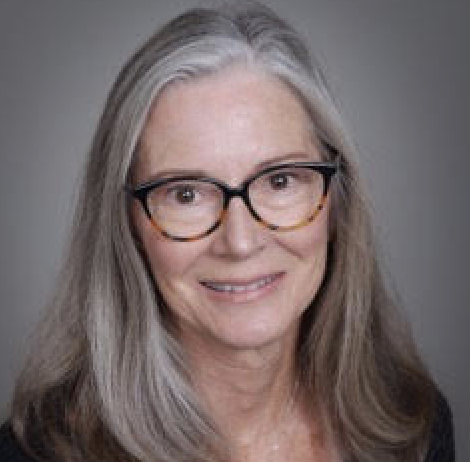 Janice currently serves as the Women's Director of "Growing in Grace" at Transformation Calvary in Rancho Cucamonga. She is married to the Senior Pastor Jim Orate, where together they have been serving for 40 years. They have four adult children and six grandchildren. Janice is passionate about teaching and seeing women grow in the grace and knowledge of Jesus Christ. She also loves to encourage Pastors wives and women in leadership as they serve the women in their communities. Janice loves spending time with her grandchildren, her husband and friends. She also enjoys walking, Pilates, the beach, the mountains, coffee and looking for opportunities to share the love of Jesus.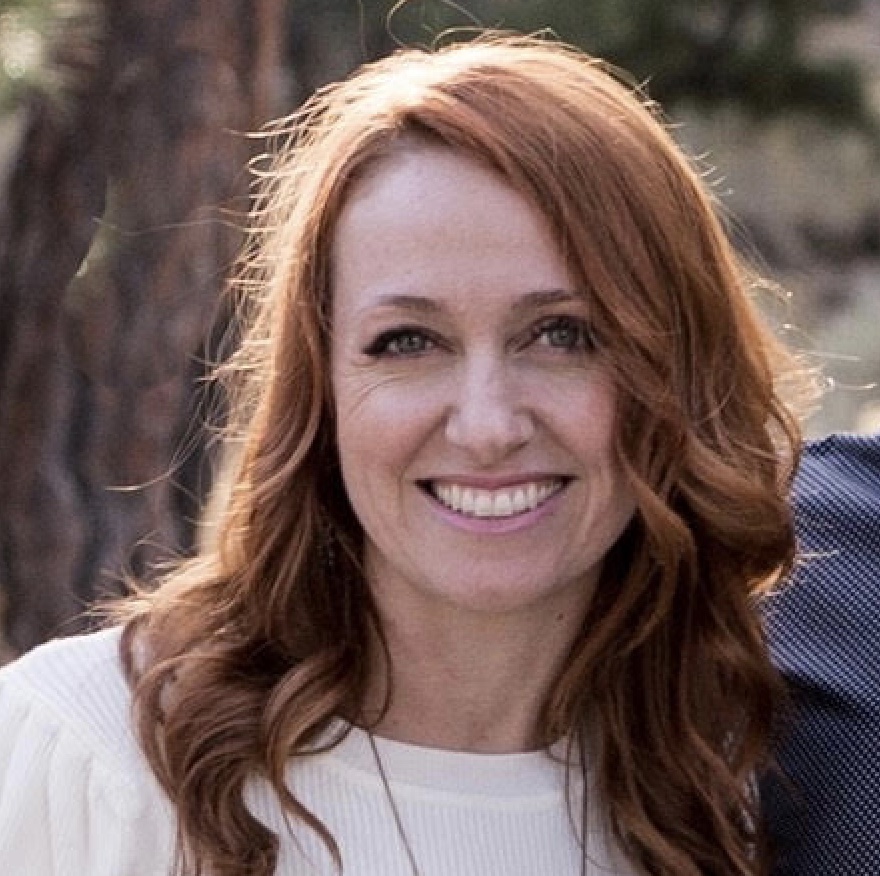 Grace is a Bible teacher and ministry leader in Las Vegas, Nevada. Las Vegas has been home for the last ten years, with nine of those years having been spent planting and establishing Paradise Calvary Chapel with her husband and lead pastor, Timothy Warholic. Prior to moving to Las Vegas, Grace and Timothy spent ten years in Eastern Europe, with the large part of that time church planting in Croatia. Grace and Timothy also have five children, ranging from eight years old to sixteen. Grace is passionate about studying, understanding and teaching scripture; she is currently finishing her last year of studies to obtain her Master's in Advanced Biblical Leadership at Western Seminary, and hopes to continue with an emphasis on original languages and ancient Near Eastern culture. Grace leads the women's and children's ministries at Paradise Calvary, she also helps with counseling, discipleship and leadership development. The last five years she has enjoyed teaching 9th grade Old Testament Survey and Worldview at a private Christian school where her children also attend. Besides enjoying the normal day to day family life, Grace loves traveling with her husband (especially to encourage friends and missionaries), coffee and reading.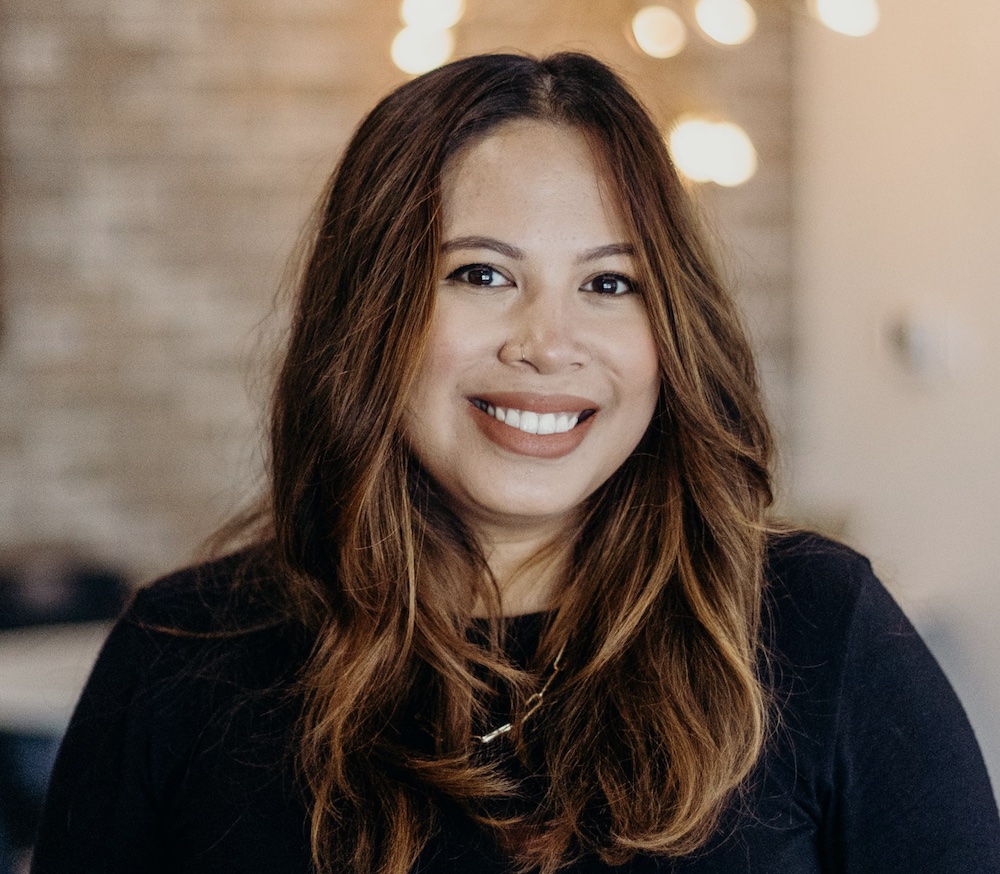 As Reliance Church has become her home home church, she hopes that this community further embodies the Gospel of Jesus by the power of the Spirit and to the glory of God alone.
Jen is Calvary Murrieta's Executive Director and Calvary Murrieta Christian Schools' Head of School, as well as a Church Board member and a School Board member. As Executive Director and Head of Schools, Jen is responsible to oversee the finances and operations of both the Church and School. Jen is a lawyer, and has spent the majority of her career advocating for churches and Christian schools. She and her husband Jordan have two kids. Her hobbies are reading, traveling, and spending time with her family.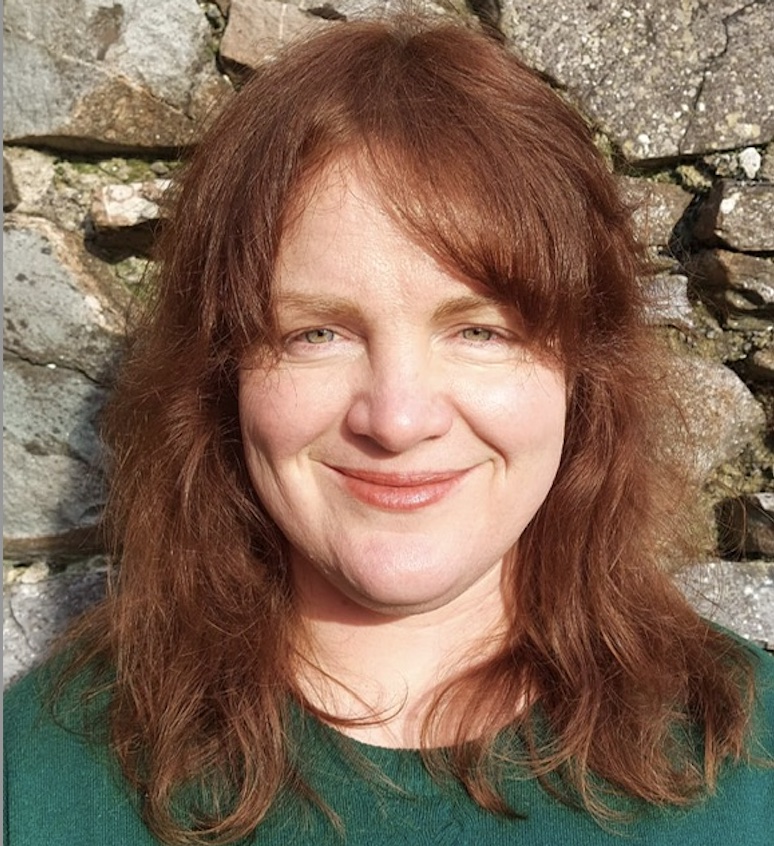 Rachel Neglia is a pastor's wife and mother to three. Originally from Southern California, Rachel has been living in Cork, Ireland since 2004, when she and her husband Mike moved there to serve with Calvary Cork. As pastors wife, Rachel has served in various ways throughout the years, leading worship, childrens ministry, and Bible studies. Currently, Rachel leads the women's ministry team and the hospitality ministry, and enjoys discipleship and encouraging women in their pursuit of God. In her free time, Rachel enjoys gardening, reading, baking cakes, and flower arranging.